Navigate Your Community Your Way
with our amazing feature rich, white label solution
Discussion forums for customers • Knowledge Zone • Market place for solutions and services • Jobs Zone for the user's community •  Integrated search to return both knowledge base and community content • Out-of-the-box mobile experience through responsive design
Community Self Service offers an integrated approach to customer experience. Provide a seamless customer experience across multiple touch points— from your knowledge foundation and contact center to your corporate website and social communities. Deliver exceptional customer experiences that put you head and shoulders above your competitors.
Deflect costly support calls and e-mail, increasing zero-contact resolution • Proactively identify problems before they have an impact on your organization • Leverage user-generated content to build your knowledge foundation • Reduce total cost of ownership by managing a single solution to manage the Customer Portal and Community pages and widgets.
Why 95% of your website visitors don't convert?
Most marketers are delighted when increasing their conversion rate from 5% to 6%. In this regard, Crowds Insight insists on looking at the glass half-empty. 95% of visitors to your website – potential customers – leave without engaging with it. Why? They don't find it relevant to them. Which is strange, since they've reached it for a reason.
Visitors arrive to your website from different channels and industries, with specific needs and at various stages of the buying cycle, looking for all sorts of information. Each of them behaves according to their own personality and attention span. It is hard to imagine that one website can fit them all.
Well it can, it is just a matter of how to present it. Crowds Insight platform manage the most relevant content for your website visitors. Now imagine the impact on your conversation rate.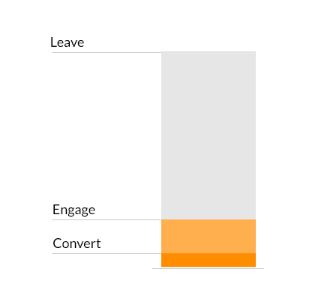 Manage Your Crowds in Site
When customers today have questions, they want answers quickly — and expect to be able to move between channels effortlessly as they navigate towards that goal. They seek ways to engage with their peers and share experiences. They are looking for ways to connect with both the brand and with other customers in order to share experiences, ask questions and get help. Organizations understand that embedding a customer community within the cross-channel experience is a key component of delivering modern customer service.
.
Crowds Insight Social Experience enables brands to manage social interactions as a fully integrated part of the customer experience.
Crowds Insight Social Experience is designed to extend the customer experience to the places where consumers are learning, sharing, and buying across the social web.
Contact Center Experiance
Crowds Insight Contact Center Experience delivers end-to-end management of the customer journey through unified records, interfaces, and knowledge.
Even your junior agents are able to deliver exceptional experiences consistently across every channel for operational efficiency and service excellence.
Seamless Customer Experience
Display relevant customer knowledge from the community right on support pages.
Include community content in search results.
Out-of-the-box mobile experience increase self-service by tying your mobile app strategy into an existing customer service infrastructure.
Easy Management and Moderation
Easy to configure, extend and maintain. Inline controls and dashboards make it easy to perform moderation activities.
Permissioning system supports granular access and control for moderators, whether employees or customers.
Understand community activity, engagement and impact on web service.
Building Platforms for a Digital Society